Heart Care for You and Your Family – Adult Cardiology and Vascular
Our goal is to prevent heart disease and to keep your heart as healthy as possible. We offer a full range of adult cardiology and vascular care from diagnosis to treatment working collaboratively with your primary care provider. We'll listen to your concerns, provide a thorough examination, and create a treatment plan that's unique to you. If you have an on-going heart condition, we'll provide you with follow up care and treatment that you need.
Trusted Partnership
Through our partnership with Minneapolis Heart Institute® at Abbott Northwestern Hospital, your care will be provided by a Minneapolis Heart Institute® cardiologist with the experience and expertise to deliver the right care, at the right place, and the right time depending on your needs.  
Your primary care provider and your cardiologist will work together as a team to provide you with the best heart care possible. We'll listen to your concerns, create a treatment plan just for you and provide you with expert care. If needed, we can provide a gateway to the Minneapolis Heart Institute® at Abbott Northwestern Hospital for more complex or severe heart or vascular problems. You'll receive quality heart care locally, and, when needed, can receive highly specialized, complex care at Abbott Northwestern Hospital.
About Minneapolis Heart Institute
Minneapolis Heart Institute® is recognized internationally as one of the world's leading providers of heart and vascular care. We have developed an Integrated Cardiovascular Care Model, involving groundbreaking clinical research, scientific innovation, and premier medical care with top-ranked physicians throughout the Midwest, that are blurring the lines between today's advanced clinical practices and tomorrow's possibilities.
We focus on the full range of cardiovascular specialties, working toward excellence in all areas of heart disease - prevention, diagnosis, treatment and rehabilitation - as we work to change the face of CV care worldwide.
Conditions We Treat
Coronary artery disease
Atrial fibrillation and other arrhythmias
Valvular heart disease
Congestive heart failure
Cardiomyopathy
Pericardial disease
Pulmonary hypertension
Fainting
Peripheral vascular disease
Cardiology Services We Offer
Echocardiography

Prevention counseling
Evaluation and consultation

Stress tests
Holter and heart rhythm event monitoring
Our Team of Doctors and Providers
Service Locations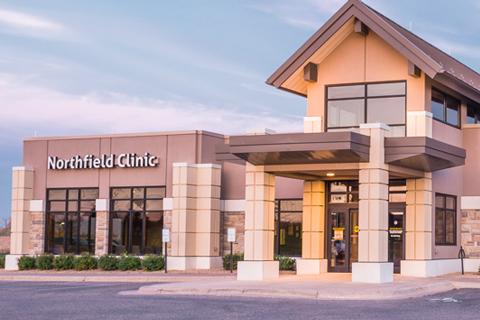 Northfield, Minnesota 55057
Open Now
Mon - Tue:
7:30 am-8:00 pm
Wed - Fri:
7:30 am-5:00 pm