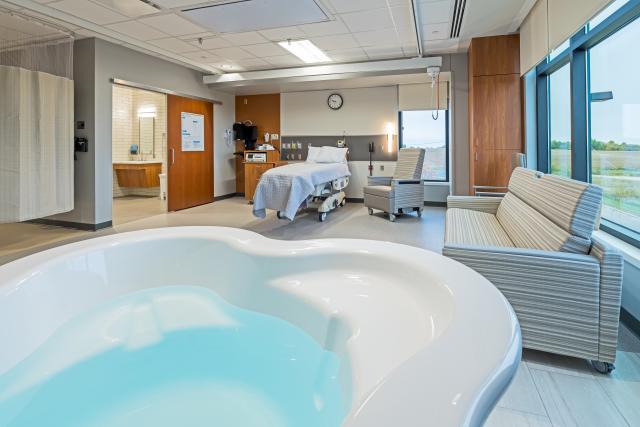 Northfield, Minnesota 55057
eCare - get care fast for common illnesses on your phone or computer. Fill out an eCare interview and get a treatment plan in 1-2 hours during open hours. No appointment, video chat, or app download required. Sign up or login.
Learn More about eCare
IN LABOR? CALL US AT 507-646-1205.
When you come to the hospital in labor, please enter through the Emergency Department doors on the north side of the hospital. Stop at the emergency department desk to register for labor and delivery. They will direct you to the Birth Center.
Take a 360 degree room tour of our new birth center rooms
Water Birth Suite
Patient room with a queen bed
Patient room with a single bed with partner bed
Labor + Delivery room purple sling and other childbirth aids
Private bathroom with soaking tub
Birth Center Entrance inside Northfield Hospital
Nursery
Nursery with privacy
Front Desk
Operating Room