Emergency Department
Here For You In An Emergency – Emergency Department
Appointments: (507) 646-1100
Not sure if you should come to Emergency Department or Urgent Care? Learn more about Urgent Care vs Emergency Department.
When you need help the most, we're here for you. Whether you've had an accident or are seriously ill, our emergency department is ready for you 24 hours a day, 7 days a week. Our emergency department is staffed by board-certified doctors experienced in emergency medicine and trauma stabilization. From broken bones to life-saving care, we provide a full range of emergency medicine for adults and children.
You'll receive a thorough evaluation and treatment plan by trained professionals. Their experience leads to timely diagnoses and referral if needed. Day or night, you'll receive prompt, personalized attention from staff that considers your care a top priority.
Quick Care
Our goal is to have you consulting with a doctor within 20 minutes of your arrival. Wait times will depend on the number  of patients in need and which patients need to be seen first  at the time you arrive at the Emergency Department. We offer an alternative to long waits in metro hospital emergency rooms.
Conditions We Treat:
Difficulty in breathing
Unconsciousness
Severe bleeding
Severe abdominal pain
Poisoning
Chest pain or pressure
Moderate to severe burns
Convulsions or seizures
Serious head, neck or back injury
Loss of limb or severe broken bone
Convenient Location
Northfield Hospital is located within 15 - 20 minutes of most surrounding communities including Lakeville and Farmington. A short drive to Northfield usually means a much shorter wait for care than in metro hospital emergency rooms.
Advanced Specialty Care
When more specialized care or consult is required and not available at Northfield Hospital, we will arrange a seamless transition to one of our premier providers. As an independent organization, we partner with Mayo Clinic, Abbott Northwestern Hospital, Hennepin County Medical Center and University of Minnesota Medical Center, providing you with access to the best resources for all your emergency needs. We will send you to the best care facility for you based on your specific medical problem and your personal preference.  We are proud advocates for patient choice. If needed, urgent transport will be arranged.
Urgent Care – Lakeville, 952-469-0500 or Northfield, 507-646-
An alternative to an Emergency Department visit is Urgent Care. Urgent Care offers high-quality, immediate care. Walk-ins welcome – you don't need to be a current patient. Get detailed information on Urgent Care. 
Service Locations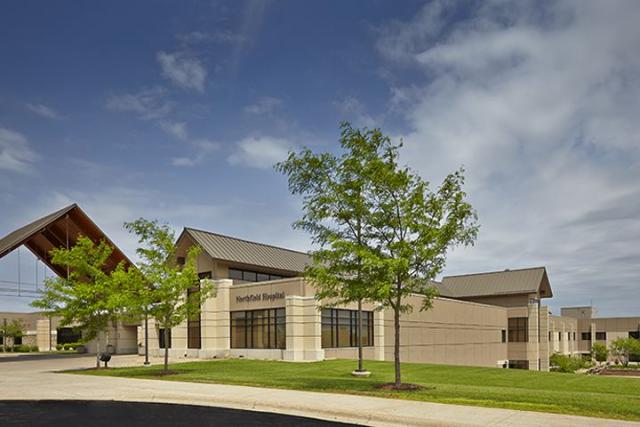 Northfield, Minnesota 55057