Erin Bonnie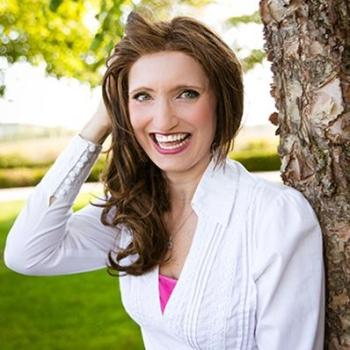 Erin Bonnie felt like she got hit by a truck. Again.
Erin was severely injured when a semi-truck hit her car and crashed it into a second truck.
Just six months later, while still recovering, Erin was diagnosed with breast cancer – at 41.
"I've never had a mammogram because I was right at the age when you start getting them," she says.
Nor did she know that there's a connection between breast cancer and ovarian cancer, which took her mother in 2005. "It was just a whirlwind when she was sick and in pain," recalls Erin, who cared for her mom during those last months. "I thought that if I ever got cancer, I would want surgery first and then chemotherapy, because she was so sick from chemo."
Erin chose to have a double mastectomy because of her young age and family history. Losing her breasts "didn't trouble me, because I had already seen my body very damaged from the accident," Erin says. "I thought, 'I can handle this. It can't be worse than being hit by a truck.'"
It's been toughest on Erin's youngest daughter, who sticks close to her mom these days. Erin's two older daughters, both teenagers, help keep the house running – and keep Erin in good spirits. "We laugh together, and we keep moving forward," Erin says. "Sometimes all you can do is cry and when you get to that point, then the best thing to do is laugh."
When Erin asked her boyfriend to help her choose a wig, "he said 'I don't care what you choose, you'll always be beautiful to me,'" she recalls. "I really hope that everybody has people in their lives like this."
That includes her care team at Northfield Hospital + Clinics. "Everybody is unbelievably nice. Each person has explained each step clearly – from the surgeon and nurses to the assistants who help with your ice packs. It's made an awful experience better."
Erin's advice: "Foremost, check your breasts. I was very lucky, because I didn't check my breasts every month, yet I found it at an early stage," she says. "And know your history. Know the people who are connected to you, and also how cancers are connected to each other – like breast and ovarian cancer."
And, Erin says, "let people be there for you, because they will surprise you."
Categories