Rachel Thigpen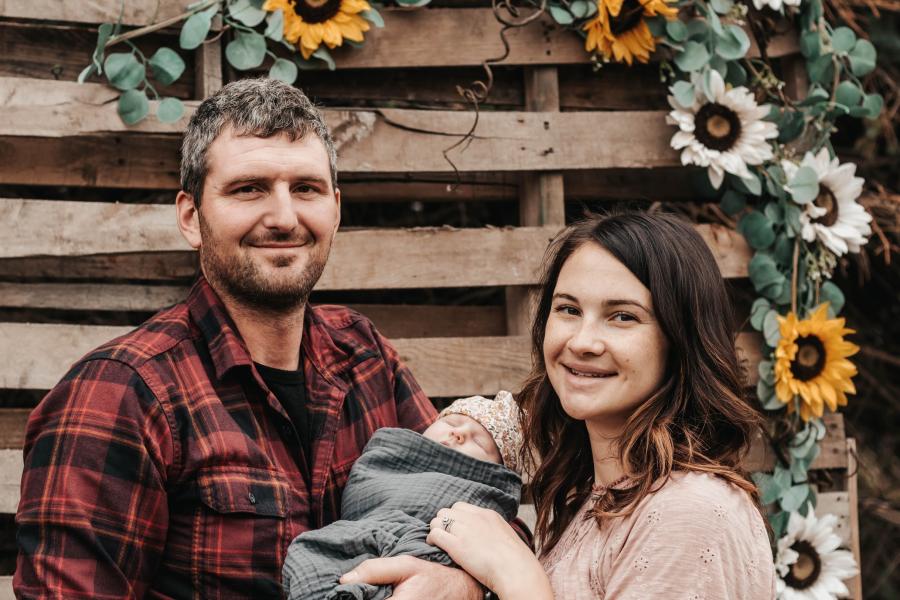 The Birth Center was a brand new experience for Rachel Thigpen.
Rachel wanted natural childbirth options for her first baby. She chose NH+C's Birth Center based on recommendations from friends and family. "I came to the Birth Center very highly advised," Rachel says.
That's also how she chose certified nurse midwife Jessica Bohren, APRN, CNM. "She looked at birth from a different perspective. I knew Jessica wouldn't interfere with my labor unless we needed that medically," Rachel says. "Plus, we'd have the hospital there if we needed it."
Rachel was a week past her due date, but her timing was good: She was the first patient in the new Water Birth Suite, part of the Birth Center's expansion. Along with its first-ever Water Birth Suite, NH+C added more labor & delivery rooms, plus family-friendly patient rooms – all with thoughtful amenities including hydrotherapy tubs, baby-bath sinks, and a fridge for favorite foods from home.
Rachel labored in the water birth tub – a large, luxurious tub with room to move into different positions to ease labor. "It was amazing," Rachel says. "It really helped with my contractions. It was warm, and it helped ease the pain."
Rachel gave birth to her daughter Harper in the suite's comfortable bed. Jessica delivered the baby, caring for Rachel through her six hours of labor.
"Jessica was great, and the staff was great," Rachel says. "They were very kind to tell us that the space was new, so it sometimes took a little longer for them to get things we needed."
The Birth Center's COVID precautions reassured Rachel, too. "The hospital has done a really good job working to control COVID and make sure everything is clean. The nurses really seem to take care."
Her advice to other moms seeking natural childbirth? "Trust yourself and the staff caring for you," Rachel says. "Know that it's OK if medication is needed. In the end, none of it matters once you have your precious little one."
All brand new. 
Categories